Wedding location in Brianza
Hotel and restaurant for weddings
The experience gained over the years has made Camilla one of the most sought after wedding location in Brianza. The great passion of the owners Gabriella and Massimo and her daughters Veronica and Virginia, combined with the delicious proposals of the chef, make La Camilla a special place among the wedding restaurants in Brianza. In addition to offering the best of Lombardy and Brianza cuisine, the property features a large and green garden for stunning photo services.
The wedding location in Brianza, La Camilla welcomes wedding banquets in all seasons: in the summer with a park of 70,000 square meters and in winter in the cozy halls. Precious horse-drawn carriages will make every wedding more prestigious and original, giving rise to suggestive choreography.
Within the structure you can celebrate weddings with civil validity.
The rooms
There are six different rooms with different features capable to host banquets and wedding refreshments:
Sarà possibile organizzare il ricevimento "su misura", dando agli sposi la possibilità di scegliere tra varie proposte organizzative, avendo cura di ogni dettaglio, dalla scelta del menù, alla mise en place ai vini sapientemente abbinati, agli allestimenti più consoni per il "tocco finale " al vostro giorno speciale.
Agriturismo "La Camilla" è lo scenario perfetto in cui poter condividere con gli amici ed i propri cari la celebrazione di questo indimenticabile evento.
Affinché possiate godere appieno della magia e della gioia che vi donerà questo lieto evento, il personale altamente qualificato del ristoro agrituristico penserà alle vostre esigenze fin nei minimi aspetti, sapendovi fornire un servizio che si distinguerà nella cura del dettaglio.
L'ambiente creato nella caratteristica e suggestiva "Cantina dei Vini" nel periodo invernale o nell'incantevole ed ampio giardino nel periodo estivo, si rivelerà ideale per un festoso e ricco aperitivo prima del ricevimento.
Preziose carrozze trainate da maestosi cavalli sapranno rendere ancor più prestigiosa ed originale la vostra cerimonia prestandosi come scenario per realizzare suggestive fotografie.
Per i novelli sposi sono disponibili romantiche suite, per amici e parenti confortevoli camere per due, tre o quattro persone, arredate con sapiente gusto ed un tocco di romanticismo .
Le camere sono dotate dei migliori comfort, tra cui il riscaldamento centralizzato, aria condizionata, tv al plasma con canali satellitari, frigobar, cassetta di sicurezza, prodotti cortesia, connessione internet gratuita.
Grazie alle nostre golf-car sarà possibile visitare l'immensa tenuta della "Camilla", soffermarsi negli angoli più suggestivi alla riscoperta della natura e vedere : una deliziosa chiesetta avvolta nel verde della natura; due laghetti artificiali che accolgono tartarughe, anatre, carpe e storioni; una grande voliera nella quale si possono osservare dal vivo alcune tra le varietà più curiose; gli animali dell'azienda agricola: cavalli, manzette, pecore, maiali, api ed un vivaio di 3.500 metri quadri che conta un'ampia varietà di piante da siepe e ornamentali.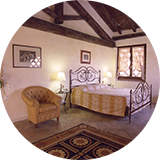 HOTEL IN BRIANZA
For the newlyweds there are romantic suites for comfortable family and friends for two, three or four people, tastefully furnished and a touch of romance. The rooms are equipped with all comforts, from central heating to plasma TV with satellite channels, minibar and safety deposit box, complimentary toiletries and free wi-fi.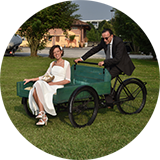 The estate
Thanks to the agile and comfortable golf-car you will be able to visit the immense estate and to stay in the most suggestive corners of the rediscovery of nature, from the church surrounded by greenery to the two artificial ponds that welcome turtles, ducks, carp and sturgeon. A large aviary allows you to observe some of the most curious ornithological varieties in the world.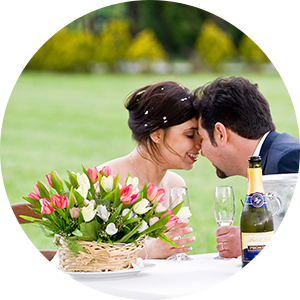 All Inclusive" Wedding Package
The wedding location in Brianza, La Camilla, dedicates to the spouses (only in the formula "wedding package" and for at least 40 people) an all inclusive proposal.
Rich menu on seasonal proposal with drinks included and unrestricted wines
rints of menus, placeholders, signboards, special "tableau"
Decoration of the table and the buffet
Fruit and dessert buffet
Menus tasting for the bridal couple
Wide Hourly Availability
First wedding night in the SUITE room with breakfast
Golf car available in the estate
Prezzi
Dal martedì al venerdì non festivi è possibile usufruire di menù da 50.00 a 90.00€ a persona.
Il lunedì, sabato, domenica e festivi, sono disponibili menù al costo di 100.00€ a persona.
I servizi sopra indicati sono compresi nel pacchetto da 90.00 e 100.00€.
Sono disponibili personalizzazioni ad hoc per gli sposi.
Contact us for more information