HANDLING AND TOUR PONY IN BRIANZA
"Le Torri" amateur sports association
The "Le Torri" Sports Association, run by Giovanni D'Ambrosio, is a boarding house for private individuals and a riding school for children and adults.
The disciplines taught at the Monza riding center are dressage and show jumping.
In summer, from June to September, from Monday to Friday, summer weeks are organized for children aged 4 to 16: activities take place from 9.00 to 17.00, in contact with the farm animals and horses, taking advantage of the meal genuine farm.
On Sundays there are pony rides at a cost of € 5.00 per child, from 11.00 to 12.00 and from 15.00 to 16.00.
For information on the activities of the riding school in Brianza, we invite you to call our number.
HIPPOTHERAPY FOR CHILDREN AND DISABLED IN BRIANZA
"Hippotherapy and riding for the disabled"
In collaboration with the ASD Incontro a Cavallo, it is possible to bring children and young people with disabilities, behavioral and relational difficulties of various kinds closer to the horse and therefore at risk of social exclusion through individualized projects of hippotherapy in Brianza and horseback riding for the disabled.
The activities of hippotherapy and special riding, at the equestrian facilities of the "La Camilla" farm in Concorezzo (Monza Brianza), differ in relation to the specific needs of the end user; individualized design is agreed with the sending family or agency.
SUMMER CAMPS FOR KIDS
"Campus La Camilla, summer activities for children and teenagers"
The Campus La Camilla was founded in 2013 within the homonymous farm of Concorezzo, proposing summer camps for children inspired by the pedagogical principles of Maria Montessori. No lectures, but training experiences to learn while having fun, experimenting and discussing, doing and re-doing in an atmosphere of serenity and collaboration.

Summer camps for children, developed in five days of activity between technology and outdoor games,
HIGHLINE GALLERIA
"20% discount on tickets booked by La Camilla"
BOOK YOUR ACCESS TO HIGHLINE GALLERY NOW AND SAVE 20%
Want to come and visit Highline Gallery and live an unforgettable experience? Book now your visit at the La Camilla Farm, you will receive a 20% discount on admission ticket upon arrival. We remind you that accompanied children enter free.
Important information:
Reservation valid only for normal access and not for that combined with events or additional services
20% discount applied on the full ticket (€ 12)
Take the confirmation e-mail with you
For groups contact us at galleria@milanocard.it
GRUPPO MANAGEMENT PUBBLI EVENTI
Belief to the nubilate / celibato with agriturismo "La Camilla"
It's the last day you can indulge yourself with friends or friends you care about most!
Organize this unique day in a limousine, so in comfort you can celebrate this evening of class, style and fun. Of course, all with the utmost privacy: windows darkened outside and partition.
Limousine Lincoln cut Kristal, white, in Miami is the most prestigious, 8.6 meters long. You will be enveloped by the colors of the starry sky, dark leather interior with J-shaped sofa, air conditioning, barlit, crystal glasses, TV, DVD, radio, adjustable lights.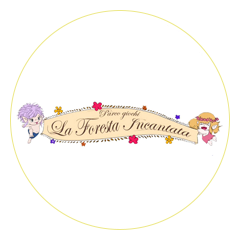 DISCOVER
LA FORESTA INCANTATA
Indoor Playground with Inflatables
La Foresta incantata SSDRL is an amateur sports society that was born with the precise intent of promoting every activity of a recreational-creative, sporting and socio-cultural nature with the aim of maintaining and / or enhancing the child's psycho-physical WELL-BEING, with a particular attention also to the Family in a generic sense.
PODERE FONTE MARTINO
5% di sconto Agriturismo in Toscana
At the Fonte Martino farm you can enjoy a stay full of nature, wellness and relaxation. It is located in the municipality of Pomarance in the province of Pisa, ideal for visiting Volterra, San Gimignano, Monteriggioni, Siena, Bolgheri and Castagneto Carducci in addition to the sea.
5% discount for guests reported by the farm
Via Volterrana, 31, 56045 Pomarance PI
tel:+39 3358240816 
info@fontemartino.it
Iscriviti alla nostra newsletter