Our menu
The agritourism restaurant is open from Tuesday to Saturday in the evening for dinner, Sunday for lunch and for baptisms.
During the week it offers a weekly "La Camilla" weekly menu, a Brianzolo menu and an à la carte menu for up to 15 people.
On Sundays, it only offers a set menu.
Fixed weekly menu
Among the restaurants in Brianza, La Camilla offers rich menus inspired by traditional Lombard cuisine. From the fixed menu to the à la carte specialties, the Concorezzo restaurant is a reference point for family lunches and dinners.
The restaurant is also aimed at companies, providing a prepared staff and specially designed combinations for meals and corporate events.
La Camilla also offers light and tasty menus for breakfast and lunch, offering genuine dishes, prepared by selecting the best ingredients depending on the season.
"Menu valid from Tuesday to Saturday evening"
Menu Ferragosto
Menu proposto per Giovedì 15 Agosto
Menu settimanale
Menu proposto per i giorni feriali con selezione di prodotti freschi e impreziositi dalla qualità della nostra cucina.
Anche nei menu settimanli, è possibile sostituire il dessert previsto con una torta (dal nostro catalogo fotografico) con un supplemento di €. 4,00 p.p. (senza glutine € 6,00)

Given the consistent growth of Celiac disease and intolerances related to gluten-free intake, Camilla's menus offer gluten-free dishes and the possibility to customize all dishes. The chef and his team develop excellent vegetarian, vegan dishes and in line with food intolerances and allergies of various kinds.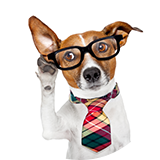 Pet friendly restaurant
At Camilla's restaurant and bistro, all the four-legged friends are welcome.
Contact us for more information