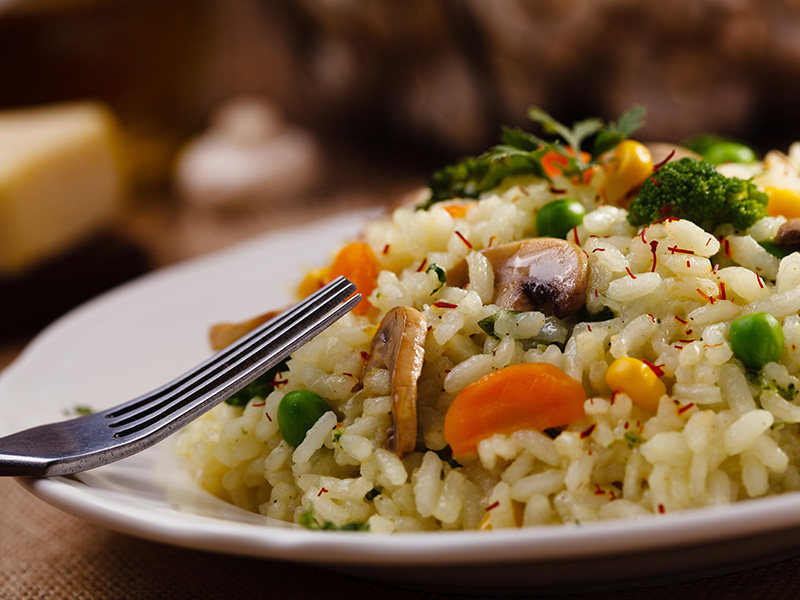 The Feast of All Saints, November 1, can be the opportunity to spend time in the family, maybe all gathered around a table. The restaurant La Camilla Osnago, in Brianza, offers a menu of All Saints , rich in typical dishes inspired by traditional Lombard cuisine, in a warm atmosphere.
The chopping of salami and cheese to start
A good lunch starts with an excellent appetizer, present in the proposals of the menu of All Saints of the restaurant La Camilla Osnago, as in the other fixed menus and in the specialties to the paper. In particular, for the lunch of November 1 , Camilla Osnago suggests starting with cheese and salami chopping boards. According to tastes and needs, there are also fried polenta, calzoncelli prosciutto and cheese, focaccia with rosemary, vegetables from the golden Garden. Ask for advice to the staff, always ready to fulfill every wish and request of the customers.
A tasty first: risotto with mixed vegetables
The menu of Ognissanti de La Camilla Osnago, one of the most famous restaurants in Brianza, presents two first succulents, reminiscent of the Lombard gastronomic tradition. One is certainly the risotto with mixed vegetables and smoked scamorza, an interesting first for lovers of the genre. Continue, then, with a lasagna stuffed with sausage and aubergines, with strong and robust flavors. The Camilla Osnago also offers gluten-free dishes for celiacs and the ability to customize all the courses, in order to go against people who suffer from celiac disease and/or food intolerances.
The second: the Pork tenderloin in sauce
For the 1st of November, the restaurant de La Camilla Osnago plans to continue the lunch of the menu of Ognissanti with second and dessert. Do you love meat? In the proposals of the typical Lombard cuisine of this welcoming structure is provided the fillet of Piglet enriched by its sauce, accompanied by baked potatoes. If you have special needs or are vegetarian or vegan, report it to the staff. To finish lunch, chocolate cake, coffee and digestive. The cost? Forty euros per person, including water and cellar wine. For children there is an à la carte menu.