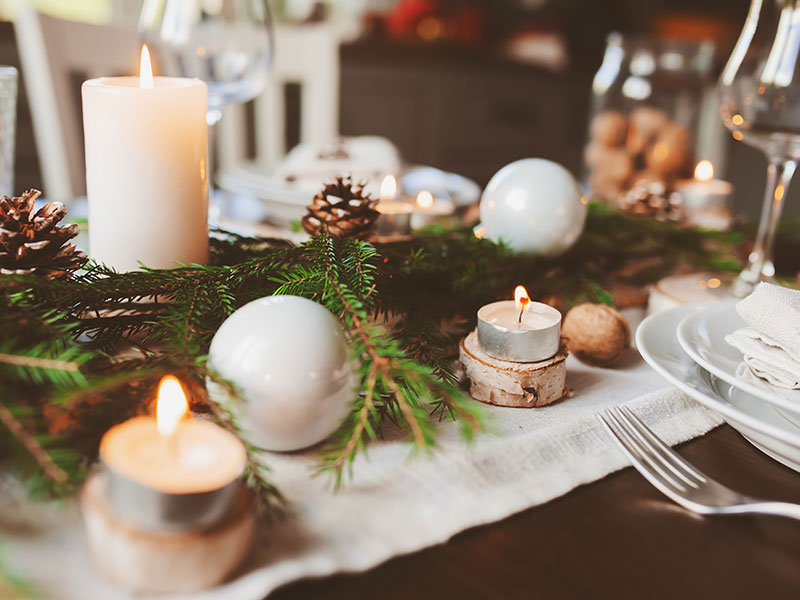 Aperitifs with live music, themed parties and Sunday Brunch: Here are some of the events organized at La Camilla, ideal location for parties in the Monza and Brianza area. Look at the proposals offered for the next year's holidays and look for the one that best suits your tastes and needs.
The menu of December 8, in the sign of Lombard tradition
Are you looking for a valid location for parties in Monza and Brianza? From La Camilla di Concorezzo you will find what you want for receptions, ceremonies and corporate events. But not only that. In anticipation of the Immaculate Conception, here is the greedy menu of 8 December in the name of the best culinary tradition in Lombardy. Two starters, made with salami and fried dumpling and vegetable strudel on Grana Padano cream. As many as the first, they are resottino with artichokes and marjoram and crespelline with Trevisana and smoked Provola. For seconds, stewed Manzetta in gremolata of vegetables and soft polenta. You end up in beauty lunch with chocolate mousse, coffee and digestive.
The Christmas aperitif: the recipes
If you are planning to organize a toast different from the usual in view of Christmas, contact the staff of La Camilla, perfect location for parties in Monza and Brianza. It is also ideal for those who come from the center of Milan, as well as those who live and work in the surroundings. But for theChristmas aperitif, the main recipes which are? It starts with a chopping board of salami and muffin with rosemary and potatoes, to continue with calzoncelli with mushrooms, fried polenta with spicy Zola, wedging of Branzi and Caciotta with jam and honey. And then, mini flan with courgettes and Scamorza, Mondeghini of Manzetta, julienne of fried vegetables, buffola with sweet pears and Zola, Christmas Tronchetto or Panettone and Pandoro with Chantilly sauce. It makes your mouth water just thinking!
Last of the year: New Year's Eve vegetarian dinner
When it comes to December 31st, we often don't know where to celebrate it. And it's hard to find a nice location for parties in Monza and Brianza. In the restaurant La Camilla is offered a traditional menu, but also an ad hoc for those who do not eat meat. Non-alcoholic fruit and Champagne Cup Extradry gold of the Marquis, Olives Ascolane, carousel of grilled vegetables and marinated as appetizers. Continue with the Champagne Buffola, bundle of crepes with porcini mushrooms, chopping cheese with jam and honey, break with green apple sorbet and then, again, vegetarian burgers, potato pie, nougat semifreddo with chocolate sauce , coffee with small pastries and digestive. Water at will, wine and midnight toast. Separate menu for children.